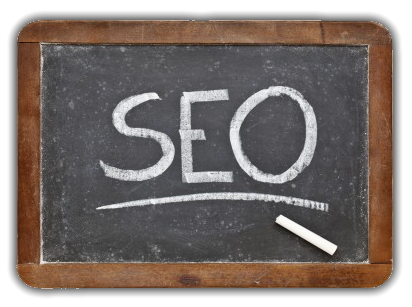 Before I dive into my next group of SEO tips I want to give a bit of an introduction / explanation about SEO:
Simply put, SEO (Search Engine Optimization) is the practice of making specific adjustments and applying certain tactics to your website (known as on site SEO) and outside of your website (known as off site SEO) to help your site rank higher on search engines when a browser is looking for a site like yours.
Hypothetically, if these techniques are applied properly your site will climb the rankings, bring in more visitors – thus, creating more sales!  At least that is the idea which is why SEO truly is valuable.  Unfortunately, Google won't provide you with an exact list of how to rank #1 but they will provide you with things you should and should not do when it comes to SEO (see the end of this blog for Google's SEO Starter Guide).
How do you learn about SEO? READ …and often!  With Search Engines constantly changing it is difficult to stay on top of the latest SEO trends but by reading sites like SearchEngineWatch.com , SearchEngineLand.com and SearchEngineJournal.com you can not only gain a better understanding of what SEO is and how it works – but they'll often provide you with up to date recommendations and techniques vs those that are outdated and are no longer relevant.
There is a formula and a 'method to Google's madness' when it comes to ranking your website (known as Google's Algorithm).  The sooner you start understanding how Google and other search engines work, the better you can apply SEO and get your site ranking!
–  –  –  –  –  ♦♦  –  –  –  –  –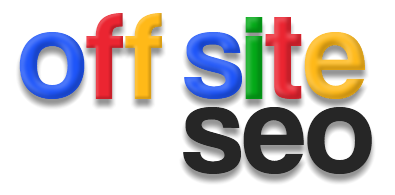 Now, on to my next set of tips.  This is part 2 of 2 of my Simple, Local SEO tips – missed the first blog? check it out here: Simple Local SEO: Part 1 (On Site SEO)
Here, we'll be focusing on Off Site SEO.  This is all of the SEO work one would perform outside of their website.  Think of it like this: on site SEO alone = good , off site SEO alone = good … on site + off site SEO = GREAT 🙂
There are many factors when it comes to applying effective off site SEO.  The following list incorporates quality link building, directory submissions, and other useful tips …here we go!
Things still a bit unclear? Read/watch the following – this information should help get you on track:
That should do it!  As always, any questions – just ask and feedback/comments GREATLY appreciated!