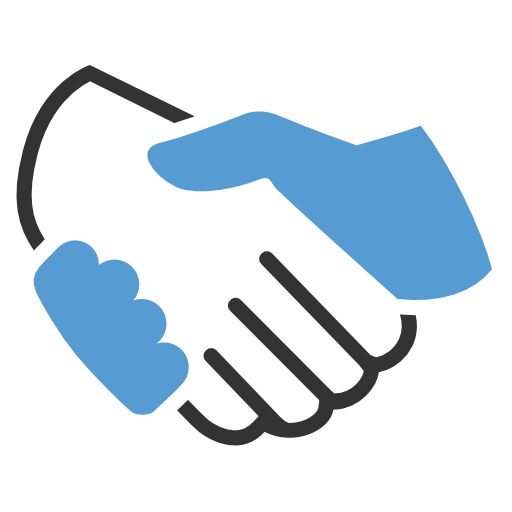 Our work speaks for itself – and our clients speak of our work!  When we start any project, no matter the size, we always make it a point to build an understanding relationship that's beyond 'business'.  With that philosophy in mind we're able to create a comprehensive goal for our client', execute the project and complete it within a timely manner leaving them more than satisfied with our work.  So, what do you say?
I Hired Tim to make a website for my new cleaning business,I told him what we did and answered a few questions and left it in his hands. Tim's Ideas and knowledge were far more than I expected. I would highly recommend Tim and will certainly use him for future work.
We have been using Tim Dugan for just under one year. Tim completely revamped our website updating it with the latest technology. We now have a very professional, user friendly website. Our sales leads have increased dramatically with Tim's help. All work that we have requested be completed by Tim has been done quickly and efficiently. We are extremely pleased with the service we have been receiving from Tim Dugan!
I hired Tim to redo my aging website.  The site is amazing and better than I even hoped.  His work is amazing and I look forward to a long business relationship with him!  I can honestly say I would recommend him to anyone looking for a professionally done website.
Tim came to work for me at CBS Bookkeeping and within just a few months we were seeing results from the marketing he provided for us. He is exceptional in the digital marketing field. I have personally witnessed his ability to help many small business with his marketing skills. I highly recommend him for his attention to detail in the marketing field.
Tim has the deepest working knowledge of search engine optimization techniques of anyone I have met. This SEO knowledge combined with his deep caring for each of his clients and strong work ethic, produces remarkable results. I have no hesitation in providing a hearty endorsement of Tim and his company.
Tim implemented a thorough SEO campaign that helped us achieve 1st page, top rank on Google for our website: http://www.DrsCleanup.com. He is a skilled SEO Specialist that generates effective results in a timely manner.
Tim did an unbelievable job creating a website that was simple for me to update and maintain. He helped me define the vision that I had for a website and narrow down my options to something that was easy to navigate for the client and easy for me to fulfill on the eCommerce side as well!
I hired Tim to design my new website FlynnWealthManagement.com. I could not be happier with his results. I'd recommend him highly to anyone interested in website design and search engine optimization.
The website Tim created for our business took us to a completely different level. I get phone calls and comments about our website all of the time. Business has increased by over 30% in 1 year's time since Tim took over. Its no coincidence! You are held in a completely different category by potential customers when you have a professional website/SEO/ and accessibility like he gave us. This guy will turn your business around!
We used several "SEO" companies with minimal results. Until a customer referred me to Tim directly. Tim has been a pleasure to work with and the results have been incredible! I appreciate his direct, honest, and out of the box approach. I gave Tim free reign for the first 3 months to run the campaign as he see fit and it was a great decision. Since then the results make every dollar worth it! I highly recommend Tim and guarantee you will not be disappointed.
I found myself in the position of needing to rebuild and update my web site I contacted them and was introduced to their web site guy. He quoted the cost, outlined what would be done and in a short time my site was up and running. I found him to be very easy to work with, offering simple cost effective solutions, he did what he said he would do, it was done when he said it would be done and at the cost quoted, no chasing or prodding to get answers, just solutions.
Just a few words to tell you how much I LOVE the new website! Customers have even commented how nice it looks, so, that says a lot. It has a clean, sharp image which in a sense so does our diner! I am very pleased with what you have done for me and my business and I look forward to continue working with you moving forward – AND, you stayed within my budget.
In a nutshell, Tim makes my life easier. I knew my business needed a Facebook page and social media overhaul, but I simply didn't have the time or know-how to make that happen. That's where Tim came him. He took over and turned things around for me in a flash! My Facebook page looks great and he's now working on my email campaigns. Thanks Tim…you're the best!
Tim was able to produce an easy-to-use website for our business. We did not know exactly what we wanted, and we came to him after having a bad experience with another web designer. He's worked with us patiently and consistently, producing a product that works well for our business and can grow as we do. He was available to help us whenever we needed him, and his creativity made our responsibilities much easier.