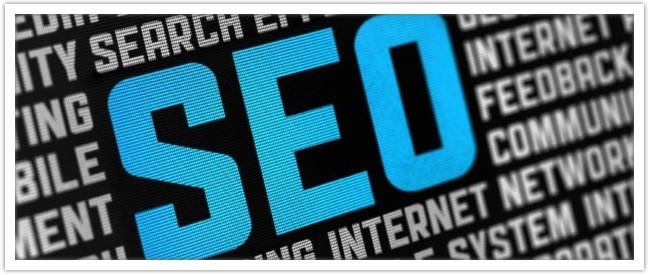 Throughout any given day I read many, many, many, many (you get the idea) blogs and forums about the latest Search Marketing trends and Digital Marketing on-goings.  However, I often find myself quickly browsing through these articles, not reading them entirely, only to bookmark them  to 'get to later' (even if that is several weeks – or more – from then).  Well, in keeping with the 'News Years Resolution' spirit, I am going to put my foot down and actually get to those articles in a timely manner.  Not only that, but I have decided to jot done (what I think) are the most important/informative updates for the week (give or take) in an easy to read format.  So, to the many SEOs who share the same dilemma of tirelessly chasing the latest SEO News, here is an easy to read, comprehensive list of this week's 'best of' updates – along with some of my commentary. Enjoy!
---
Google's Matt Cutts: We Don't Use Twitter Or Facebook Social Signals To Rank Pages


My Take:  Posts like these tend to drive us SEO types crazy leaving us constantly speculating about the affect of social signals on search rankings.  Many SEOs predict Social to play a very large role in SEO this year.  Either way, it's 2014 – you should all be taking social media seriously.
Are PDFs Optimal For SEO? The Pros And Cons

My Take:  Most of us have to use them from time to time.  If you do, insert hyperlinks back to your site so people clearly know where the PDF is from as well as  inserting Meta Data – this post shows how to.
Google Releases Official Google Publisher Plugin For WordPress


My Take:  An Official Google Plugin for WordPress that allows you to access Google tools without having to leave the comfort of your WP dashboard.  Personally, I'd like to seem more 'Official Google' plugins with additional tools.
Google Now Gives You More Info About a Site Before You Click

My Take:  Interesting – Google continues to make the small adjustments on the SERP to enhance user experience.  Apparently this snippet of information is only available to larger companies and widely recognized sites.
5 SEO Trends Every Entrepreneur Needs to Know for 2014


My Take:  A good read by Jayson Demers (again) – this brief list sums up a few 'biggies' that you should be thinking about in 2014.  Bottom line, SEO isn't dead – it's changing and we all need to adapt.

My Take:  A number of these predictions are likely in play already or will be pretty soon.  Lay off shady link building in large volumes and think quality, honest, natural link building when it comes to SEO.  Secondly, use fresh, relative, content and … need I say it again – incorporate social!
Introducing the Sophisticated Marketer's Guide to LinkedIn

My Take:  I'm a big fan of LinkedIn.  The guide covers LinkedIn best practices for you and your business as well as how to leverage the many marketing tools offered.
The Decay and Fall of Guest Blogging for SEO

My Take:  Matt Cutts continues to ruin SEOs lives (I kid) by writing a post about the decline of Guest Blogging for SEO.  This post caused many a SEOs to go ape sh*t crazy.  SEO uproars ensue demanding specification:
Matt Cutts Clarifies Guest Blogging for SEO (with tips)

My Take:  Everyone needs to relax…Guest Blogging has been abused for some time now (Matt Cutts even warned us some time ago) as a link building tactic where poor/spammy content was written simply for SEO purposes.  Like everything 2014 SEO and beyond – think QUALITY.  So, here is what I think: Proceed with Guest Blogging but think of it as a marketing tactic versus strictly an SEO tactic.  Secondly, do not post poor quality and/or spammy blogs, keep the user in mind.  Thirdly, do not depend on guest blogging as your sole link building tactic – diversify your strategy.  Higher Visibility also offered some great insight too.
There you go!  Am I missing any of the latest news/updates from the past week?  I probably am 🙂 So please, share your feedback/news below.  Thanks!
—–
Tim Dugan | WebServicesCT.com | @WebServicesCT