I really enjoy infographics and cheat sheets.  They provide useful, to-the-point information in an easy to read format.  Knowing that I decided to throw together a 'Comic Book Edition SEO Guide/Cheat Sheet'.  It covers the basic nuts-n-bolts of what one should be focusing on for today's SEO.  I would have liked to elaborate a bite more on certain topics but wanted to keep it short and sweet.  The summary of the guide is as follows:
Be sure to take care of your onsite basics for SEO.
Generate some quality inbound links.
Focus more on content for 2013 and beyond.
Also focus more on social for 2013 and beyond.
Consider you site's structure and usability (speed, responsiveness, layout etc. – think MOBILE!)
Forget the old ways of SEO and start broadening your campaign.
PDF DOWNLOAD:  2013 SEO Guide – Comic Book Edition
Hope you enjoy it!  Any questions/comments please post below!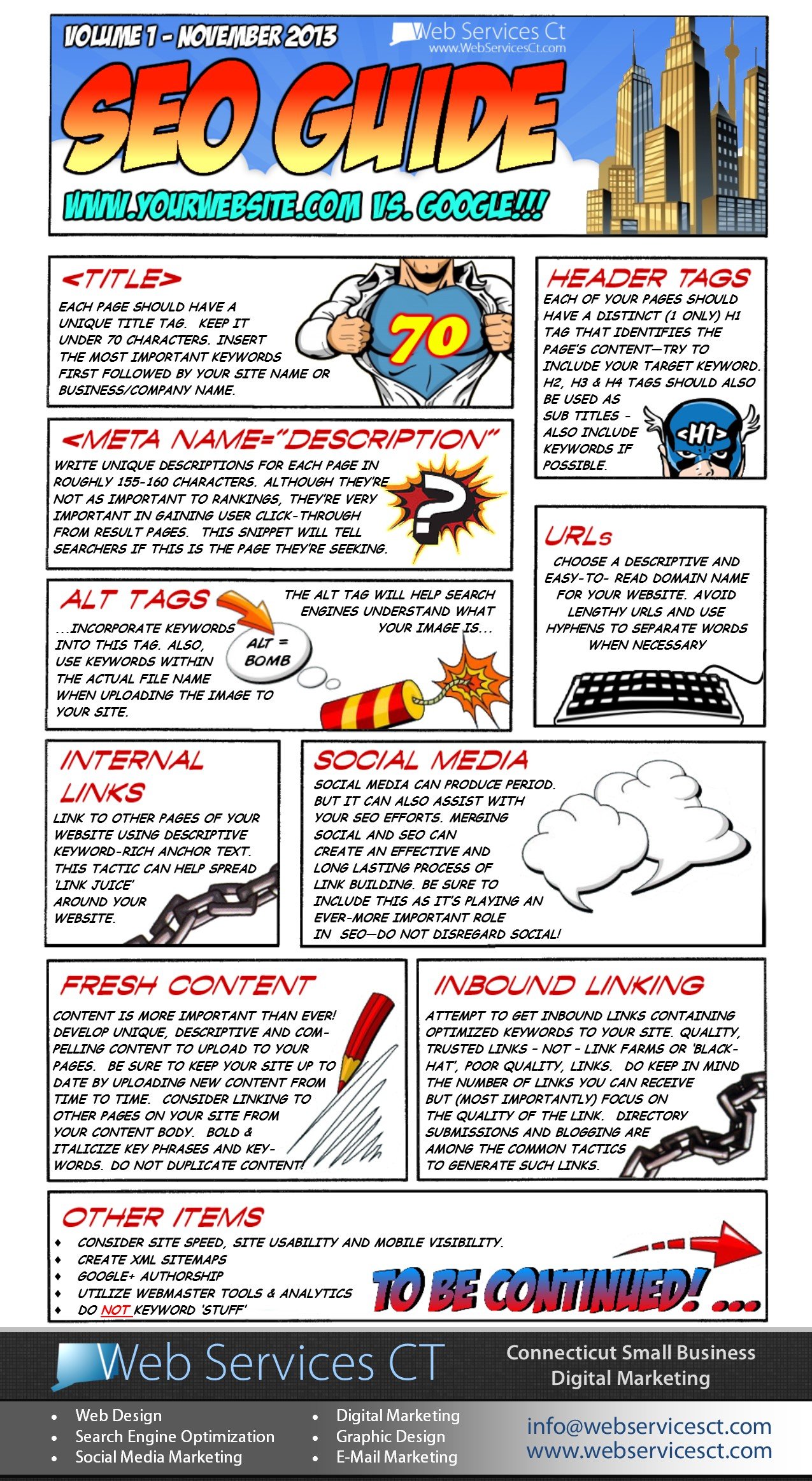 —–
Tim Dugan | WebServicesCT.com