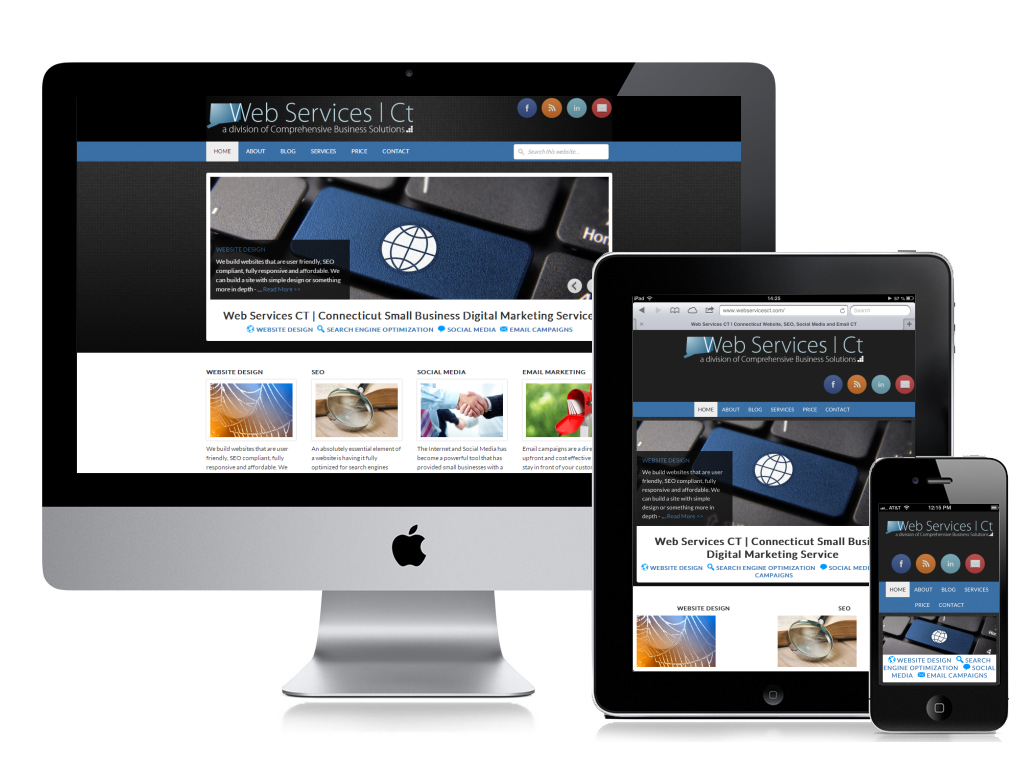 Hey Everyone!
Eureka!  After several weeks of late nights and gallons upon gallons of coffee, I'm done!
"Why this Website?":  Since 2011 (when I came on board at CBS) we have begun to offer various digital marketing services to our clients.  Our primary service has, and always will be, bookkeeping but we've begun to transform into more than a bookkeeping service – a one stop shop for your small business needs if you will.  How did this happen?  I was hired as the Marketing Specialist to oversee all Marketing (social media, seo, website updating, email campaigns etc.) efforts of the business to bring in clients who needed bookkeeping.  The marketing has been a huge success so we thought it would be a great idea to offer these very services to our clients and other small businesses who need digital marketing.  I thought it was necessary to have a separate website to showcase all we have to offer in regards to Digital Marketing as well as to serve as an informational tool to our many CT clients.
"How much does a Website like this cost?"  I am consistently asked about how much it is to build a Website and in most cases I cannot give a quote right then and there.  The reason for this is there are many different avenues to go down when building a site and everyone wants something that is unique to their business, with unique needs comes unique pricing.  Let me tell you exactly what I spent on building this website as a reference.  Use these (ballpark) numbers when budgeting your site project and/or shopping around for a web design quote:
$12 for domain – annual cost

$7 for hosting – monthly cost
$30 for images – one time cost
$TBD – Labor
The site was built on a WordPress platform which is the same technology used for some of the most popular sites to date.  It has an aesthetically pleasing look but is also SEO friendly.  It can be viewed on a PC and MAC and supports all browsers.  Another wonderful feature is it's known as a 'responsive' website.  This means that rather than having a separate mobile/tablet website that users are redirected to – the site actually adjusts to whatever device is opening the site and fits accordingly.  It's pretty neat!
I still have some work left but would appreciate any and all feedback!
Think of this blog as a resource for small business owners seeking digital marketing help and advice.  I'll try to post something every week or so so stay tuned!
—–
Tim Dugan  |  WebServicesCT.com