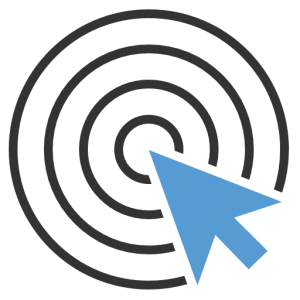 You live in Connecticut, have a local business in Connecticut, and want to be ranked first in SERPs (search engine result pages) every single time. Sure, you can go to another SEO agency, but if they are not based in CT, you may not get the desired result. What you need is a reputable Connecticut SEO company who understands that in order to rise to the top of other local businesses in your region, you have to have a website optimized by an SEO company also from that area.
A Connecticut SEO company like ours can make this crucial process of internet marking even easier, by enhancing your local ranking on top search engines like Google, Yahoo, and Bing. Our digital marketing techniques and website marketing tactics are hands-on (no automation) and white-hat (legal), meaning your website's rankings increase organically, giving you excellent reputation and generating more traffic.
SEO Company Service List:
Web Services CT is based out of Manchester, Connecticut. Not only are we SEO experts, we're a top-rated Connecticut SEO company known for our white-hat digital marketing.
Here is a look at some of the services we provide:
Monthly Rank Tracking Reports


Complete On-Site SEO and Off-Site SEO

Title Tag and Meta Tag Optimization

Header Tag Optimization

Image ALT Text

HTML Code Optimization

Link Building Campaigns

Internal Linking

404 Error Corrections

URL Structure Optimization

Business Citations and Data Aggregators

Text Optimization

Google Analytics and Goal Tracking

XML Sitemaps

JSON-LD Schema Markup
AMP (Accelerated Mobile Pages)
Website Load Time Optimization
HTTPS Conversion
A Connecticut SEO Company

When it comes to SEO for your business – all that matters is that you get the results you want. Web Services CT understands that there is more to SEO than what meets the eye, and so we apply the latest white-hat tactics alongside proven marketing strategies to ensure our services are a worthwhile investment for any Connecticut business.
Why Hire Us As Your SEO Company?
We take pride in being a trustworthy Connecticut SEO company. Our techniques and website marketing tactics are an effective approach to receiving higher SERP rankings and traffic. We do not rely on neither inefficient automation nor shady tactics that trick search engines. In the end, such black-hat SEO tactics do more harm than good. Web Services CT uses a much more organic method of optimizing websites that is guaranteed to help your local business, restaurant, or service generate more traffic, customers, and sales.
How Our SEO Process Works:
We are:
Affordable
Compared to other SEO agencies, we offer reasonably priced services for small and medium-sized businesses without sacrificing the quality of our work. We have always believed that enterprise-level SEO services should not be accessible to only that largest companies but to everyone with a website. As our clients will attest, we offer superior quality SEO strategies at a price anyone can afford.
Experienced
Technology is forever changing. The SEO strategies implemented yesterday may not work tomorrow. Staying on top of these innovations and trends takes effort, but we step up to the challenge! Our work is also our passion, so staying on top of the latest trends through online education and self-study is something that comes absolutely natural to us. We won't lose to other SEO companies when it comes to knowledge and experience.
Fast
You might have consulted with other Connecticut SEO companies who say they guarantee results within 24 hours—but you shouldn't trust them. Search engine optimization takes time. Quality content isn't written within minutes. Analyzing, uploading, and ranking also is not a one-day process; and we at Web Services CT understand this. Many of our clients come to us after using other SEO agencies and getting little to no results, and so we have come up with a way to work quickly, efficiently, and productively to get you the results you have been waiting for!
Ethical
Our use of ethical strategies keep Google algorithms happy. Pair that with ongoing content creation, blogging, and white-hat, contextual link building campaigns, and you have a process that is entirely safe, secure, and—best of all—100% legal.
Passionate
Since we are a Connecticut SEO agency, we know the concerns of local business owners like you. We know you want the best for your company, so we walk through your unique goals and formulate a customized SEO strategy based on your needs alone. We then find the appropriate keywords and create engaging content that drives traffic and generates conversions. This is our passion—and we offer it in affordably priced packages that fit into any budget.
We are a Specialized Connecticut SEO Company
Web Services CT is focused on delivering excellence to businesses throughout Connecticut. Our services come without any hidden fees or clauses. If you are tired of low rankings, poor results, and wasted time, then you are ready to see what makes our Connecticut SEO company one of the best in the state! We promise to work with honesty, integrity, and precision to get you the results you need.
So let's get your project started. Contact Web Services CT today!