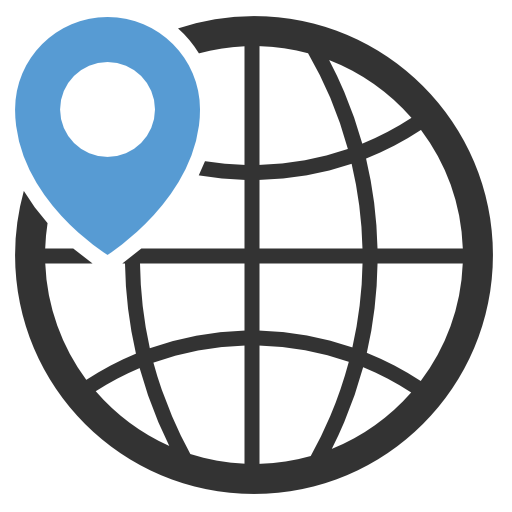 We provide Local SEO Services to Connecticut businesses to help your restaurant, office, contracting service or small business help bring in local clientele via the web!  Our Local SEO Service understands the importance of having a website but knows that it's just as important to have that site ranked on Google for your target terms to help your business bring in local customers.

SEO is just for giant, enterprise companies, right? If you own just a local business, you don't need to SEO, because your customers will just be able to find you, right? Wrong! SEO is just as important for small, local businesses as it for larger, multinational firms. In some ways, it is even more important for small companies who rely on local customers to have excellent SEO.
59% of consumers use Google every month to find a reputable, local business.  [Via Search Engine Watch]
What Is Local SEO?
Local SEO is search engine optimization for companies that want to target customers in their local area. Like other forms of SEO, it relies on a number of factors, including keywords and backlinks, to build a ranking in relevant search results. It puts a special focus, however, on rising through the rankings of relevant search results targeting local region, so that those in their area can more easily find their business.
For example, if a person got online to search for "shoe stores," local SEO would endeavor to put local shoe stores at the top of that user's list, so that they would find the shoe stores closest to their location, even if the user does not search "shoe stores hartford" or "shoe stores new haven."
This makes local SEO a great tool for businesses that rely on foot traffic for a large portion of their profits. It is taking the place of yellow page ads—instead of opening up the phone book to look for a relevant business in their area, consumers are taking to the internet. And while your shoe store (restaurant, boutique, storefront etc.), might not be as large or as famous as Nike, because it is a local company, it is a far more relevant search result than enterprise websites.
Local SEO is designed to work both on the desktop and laptop, as well as the smartphone, bringing the same results to the consumer, whether they are sitting down with a computer or on the go with a mobile device. Local SEO is especially relevant to mobile users, who are more likely to perform a search, looking specifically for businesses in their area. A recent study conducted by Google revealed that 95% of users use their phones to look up information about local businesses.
Local Search Engine Optimization Services:
Based out of Connecticut – We specialize in 

CT SEO Services




Local Search Engine Optimization – Targeting customers in your area.

Keyword & Competition Analysis

Full On-Site SEO & Off-Site SEO

Title Tag, Description and Meta Keyword Optimization

Header Tag Adjustment (H1, H2, H3)

Alt Tag Adjustment

HTML Code Optimization

Link Building Campaigns

Inbound Linking

Keyword Density & Placement

Internal and External Linking

Site URL Adjustment

SEO Consulting & Advice

Local Directory Submissions

Content Adjustment

Google Analytics and Webmaster Tools

XML Sitemap Creation and Implementation

White-Hat SEO Tactics

Social Bookmarking
Why Local SEO?
If your business is a local one, Local SEO services are exactly what you need to increase your foot traffic and customers from your local town or city. Having great, effective local SEO is the best way to ensure that consumers in your area can actually find your store or business. Instead of opening up the phonebook to find a service they might need, most consumers use a search engine, like Google, to look for companies in their area. This means that you want to be at the very top of those search results most definitely!
Local SEO is much more efficient and effective than other marketing strategies designed to target consumers in your immediate area. Instead of canvasing with fliers, sending out postcards, or investing in a yellow pages advertisement, you want to have effective SEO. Gone are the days when paper advertisements were the best way to reach local customers. Now, being at the top of relevant search results is most important.
A study investigating how often mobile users looked up local businesses on their smartphones found that 33% of users who searched for a service on their smartphone eventually went on to make a purchase from that company. That's an incredibly high rate of return-on-investment, one that cannot be beat by just about any other local marketing strategy. With local SEO, your small business can thrive, and if you do not take advantage of this great service, you are missing out on customers who are looking for businesses just like yours.
Why Web Services CT for Local SEO?


Our local SEO services are proven to help small businesses like yours attract more customers. We pride ourselves on providing honest tactics that will improve your local search ranking naturally, without any of those black-hat strategies that will eventually just get your website flagged and removed from the search results altogether.
Our honest tactics and impeccable customer service have resulted in many happy customers, who have seen real growth in their businesses. Because local SEO is very important to small businesses, you want to work with a proven company, with years of experience in search engine optimization's many aspects. We are that company!
We're a small business too so we can relate to each and every one of our small business customers.  Our goal is to apply an effective SEO strategy that is long lasting and effective.  We focus on generating rank, period. Interested in SEO for your business? Fill out our quick Quote Form here!
Local SEO Services: REAL Results. Period.
So what can Search Engine Optimization do for your Connecticut business?  Here is a real screen capture of results from a customer of ours! [CLICK TO ZOOM]