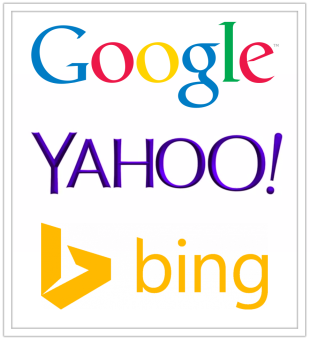 If you haven't noticed already, over the past month or so each of the three major search engines have released newly redesigned logos.
Yahoo was the first to roll out it's new logo in early September with a modern yet whimsical look – still embracing the iconic exclamation mark and plum purple color from before.
Bing followed shortly after with a completely redesigned logo and branding image.  The new design was created to join the current family of Microsoft Logos.
Google's logo was updated most recently with a slightly refined color palette and flatter look.  Although the updates may appear to be minor, they too (like bing), were designed to match up with the other set of logos they offer.
What do you think of the new designs?