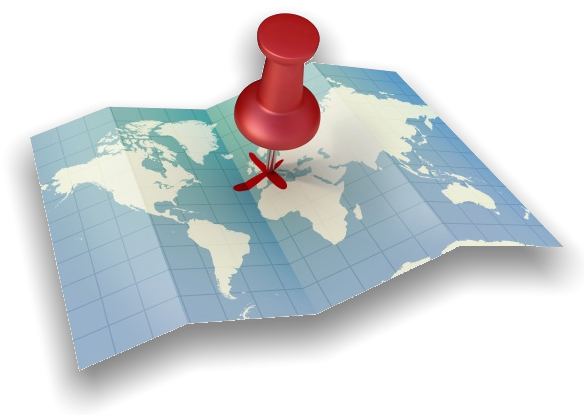 The primary clientele I work with are local, Connecticut-based, small businesses looking to gain a web presence among potential CT customers seeking a service/product like theirs.  The beautiful thing about Local SEO is that often times a little work goes a long way.  The following tips are essential to getting your site fully optimized.
Local SEO Part 1: Onsite Optimization
Meta Tags:  Adjust the Title Tag, the Description Meta Tag and the Keywords Meta Tag (although many SEOs say keyword meta tags are no longer relevant, I still include them).  If you have built your site on a DIY site builder, many provide the meta tag adjustment option without having to adjust code, so don't fret!
H1, H2 & H3 Tags:  The H1 tag is most important, next is H2 and so on.  Also known as the 'header tags' create your header tags with some relevant, keyword rich content.
Image Alt Tags:  When uploading an image be sure to add an alt tag, instead of picture1.jpeg, reword it to keyword.jpeg – change up each image accordingly.
Keep it Local:  Besides adding keywords for the type of service/product you offer be sure to mixup geographical terms within (that is, if you're looking for that local web presence).
Position Text:  Put your focused content and keywords at the top of the pages, if possible.
Avoid Flash:  Flash looks great but A. Does not work on certain devices (ehem … Apple) and B. Provides zero value to search engines.
Content:  Content is more relevant than ever.  Put together some quality, explanatory content describing the site and it's purpose. Don't go overboard and start 'keyword stuffing'.
Site Speed & Navigation:  Check your site's speed at Google's free Site Speed Checker.  Also, be sure that your site is easy to navigate from one page to the next without confusion.
Things to Consider:
Not too savvy on keyword research?  No sweat, consider what other's would type into Google to find a site like yours.  Come up with a dozen or so different variations and go from there.
Diversify your SEO campaign!  When you're conducting SEO do not replicate the same patterns over and over on each page, take one theme and work off of that.  For instance, for an Auto Repair Shop use keywords like car repair, mechanic, connecticut garage, automobile repair, ct car shop etc.
Don't be mistaken, I am often confronted with businesses who say "sure, i'm on google, type in [business name]".  Granted, it's great if you're coming up when typing in your business name (but shouldn't you be?!) so be sure to ask yourself "what would others type to find a business like mine" when conducting SEO.  If you're like most small business owners, you want to generate new customers via the web, not so much showcase your site to current customers.
This is very important: Do not build/write your website strictly with SEO in mind.  What I mean by this, is be sure to build your site the way you would want your viewers to read it first then seo second.  Granted, your site may have a high rank but what good is it if a browser arrives to a site full of keywords and such.  My suggestion, build the site as you would like your viewers to see it, then go back and make the SEO adjustments.
This video highlights some additional helpful tips for offsite optimization, which I will be discussing next time:

(thank you to 
SEOmoz
 for the video)
Hope these are helpful! Check back in a  bit for for Local SEO Part 2: Offsite Optimization