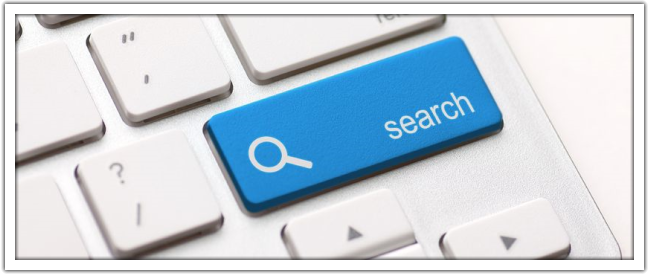 Find yourself jumping around from one SEO blog to the next to get your latest SEO News fix? Don't bother – I've compiled a list of some of the best posts over the past week (or so).  Check out some of these highlighted articles from (around) the week of January 23, 2014
---
How Social Signals Impact Search Engine Rankings

My Take:  This Animated GIF Infographic is awesome!  I've mentioned before about the importance of Social Media in regards to the latest SEO best practices – this post explains why.  Social Media is good on it's own but it also can benefit in regards to SEO – it's a no brainer!

My Take:  Single page websites are tricky.  On one hand, I really love the aesthetics of these builds and the visual aspect they offer but it seems like you're a bit limited when it comes to SEO (if you're focusing on multiple targets).  However, this post offers up some helpful tips and information to the many adopting this layout.
7 Essential Ingredients Every SEO Campaign Needs

My Take:  Another great post by Neil and the team over at Quick Sprout.  This post offers some great tips and tactics in making your current SEO strategy even better – with instructions.  A very good read!
These Website Mistakes Are Costing You Money (Infographic)

My Take:  A great Infographic showing how your outdated, poorly optimized, non-mobile site could be costing you – big time. If your website  is still rockin' the old-school, left aligned, scrolling text, weather-widget-embedded website then you'll want to check out this post.

My Take:  MOZ put together a great recap on how the many major changes that took place last year impacted tactics, jobs, tools and more. If you're involved in the SEO/Digital Marketing Industry then this is worth checking out.
How Algorithm Updates Shape the Role of an SEO

My Take:  Did 2013 finally force you to change your ways as an SEO?  This article explains how SEO has changed and how you should embrace the newer, high quality way of doing SEO from this point on.
Time for Guest Blogging With a Purpose

My Take:  Last week Matt Cutts, head of Google's Webspam Team, 'revealed' how guest blogging for SEO is a bad idea.  While this was not news to many of us (who were aware of the abuse that was taking place on such a tactic) it caused a bit of an uproar in the SEO world.  If you found yourself hyperventilating over the idea that your best SEO tactic is now a thing of the past – don't fret, check out this post on how you can still guest post without worry.  In a nut shell, write for the user – think SEO second.
Matt Cutts: Using Article Directories for Links? Just No

My Take:  Hey, another update from Matt Cutts – what are the odds?! 😉  This post is pretty self explanatory.  If you're still using EZine and other article directory submission tactics to perform your link building SEO then you should stop.  You should have stopped some time ago, actually – but if you didn't, this is a reminder.
New LinkedIn Company Page Features You Should Be Using
My Take:  I'm glad these updated features were released by LinkedIn. I love LinkedIn for profile use but I never really sank my teeth into it on a Company Page level – I think these updates indicate that they're moving in the right direction. Changes include the ability to like and comment as your page (a biggie), custom the image when sharing, and an at-a-glance feed of all the companies you're following.
There you go!  Am I missing any of the latest news/updates from the past week?  Please, share your feedback/news below.  Thanks!
—–
Tim Dugan | WebServicesCT.com | @WebServicesCT